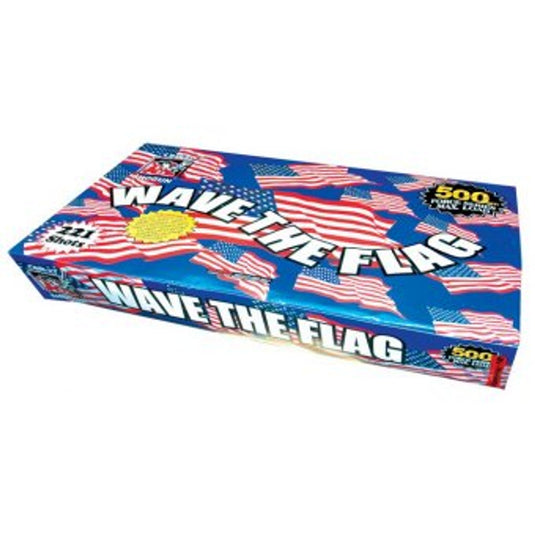 221 patriotic shots of red, white, and blue wave through the air in rapid succession ending with a spectacular fan shape finale of stunning color and gold. A grand salute to Old Glory as a wonderful 500 gram cake finale for your evening.

Average Duration: 30 Seconds
Number of shots: 221
Duration: 30 seconds
Type of firework:
Audience:
Description
221 patriotic shots of red, white, and blue wave through the air in rapid succession ending with a spectacular fan shape finale of stunning color and gold. A grand salute to Old Glory as a wonderful 500 gram cake finale for your evening.

Average Duration: 30 Seconds
Specs
Number of shots: 221
Duration: 30 seconds
Type of firework:
Audience:
Fireworks safety
We are all about having fun and being safe. Read through our best Fireworks tips to keep Utah safe.
Celebrate safely